Hardware

AMD OverDrive™

Personalize your experience with state-of-the-art overclocking capabilities, along with advanced system monitoring and amazing control options for novice to enthusiast users.
Download the AMD RAIDXpert™ Driver
Last Updated: 2/16/2008
Article Number: CS1
Name:
RAIDXpert2.4.1540.4_X2.exe
File size:
70.7 MB Release Date: 10/30/2007
Click here
to download the AMD RAIDXpert™ Driver for the 7-Series Chipset
--------------------
File size
59.77 MB
Updated
January 29, 2009 ????
download.amd.com/Desktop/RAIDXpert2.4.1540.11.exe
---------------------------------
from AMD fori
RAIDXPert is OEMed from Promise Technology and it's fairly poorly documented.
I have found an updated manual on the ASRock web site, if you actually want to USE the program. An nanohead pointed out, this program is poorly supported:
username: admin
password: admin
Welcome to Web based AMD Array Management Software (RAIDXpert)
RAIDXpert is an easy-to-use software designed to simplify RAID storage management. RAIDXpert is specifically designed for AMD HBA. RAIDXpert can configure, manage or monitor AMD RAID products remotely from a web browser from anywhere in the world.
---------------------------------------
When I try to install it on sb8xx system
'Raid Driver for Windows 7'
It only has sb7xx driver in it.
check C:\ATI\Support\10-9_win7_32-64_raid\Packages\Drivers\SBDrv
motherboard_driver_amd_chipset_8-series_win7.exe
when extracted it produces a file folder called
win7_chipset
---------------------------------------
magical button
NCQ enable!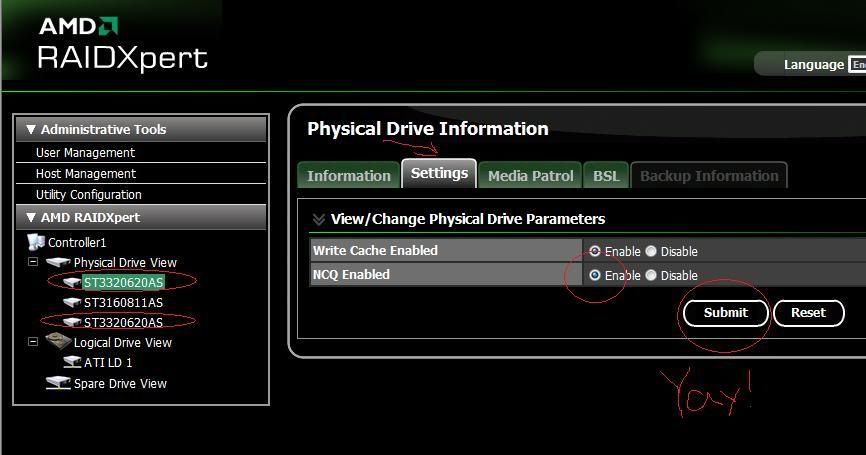 For sure, benchmark with HD Tune!
---------------------------
http://forums.amd.com/forum/me...=100045&enterthread=y
Before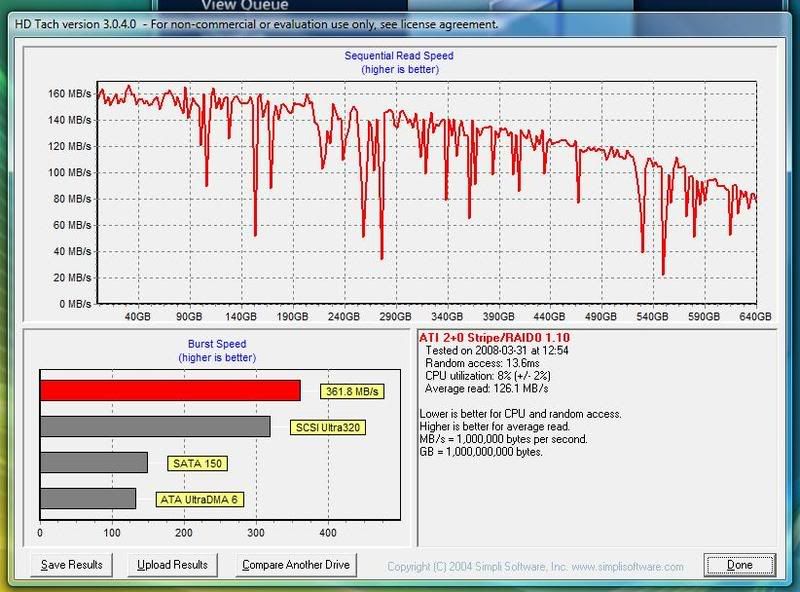 After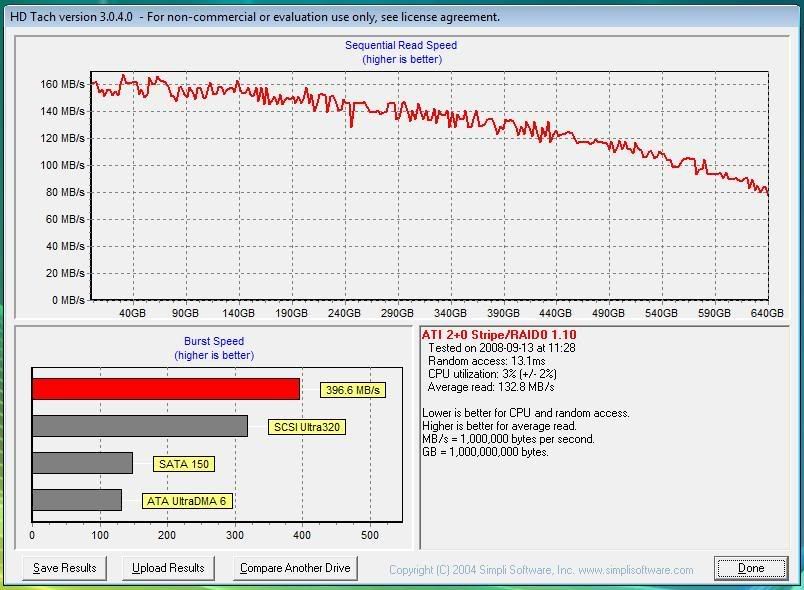 ------------------
You see,
your comparison is low end, low power WD vs. top of the line Seagate
.
So quit seagating me.
Currently, WD has 3 Godlike sets of drives: black edition, RE2 and RE3 that are overall undefeatable by any other company's SATA HDDs.
Getting back to you futile comparison, either you compare RE3 or black with .11 (high end comparison) either .7 with the WD GP models (old tech/low end). In any case, the equivalent WD wins.
And here's your .11 getting owned with even 40% by the respectable HDDs (Spinpoint F1, deskstat 7k1000 and RE2, and above) :
http://techreport.com/articles.x/15363/6
---------------------------
All those hard drives are much more expensive than the one I quoted for $68.99. I did metion they both have identical prices. Unfortunately for WD I would have to nearly double the price to get a better hard drive from them, and to start getting into RE2 and all those ones, more than double in some case. Some of those hard drives are $204!!!

But I can see you are on the kool-aid and WD seems to win in every aspect. Cool. So why do we have other manufacturers making hard drives if WD is the shiznit? I mean, I did see the Samsung F1 above WD in those tests. We're obviously not including the Raptor or VelociRaptor since those are outrageously expensive hard drives for their performance.

--------------------------
Another bug I experienced is this -- RAIDXpert or your hard drive may not work if you have a certain combination of SATA/IDE or SATA ports enabled on the SB600, SB700 and SB750 motherboards. For me, it is SATA Port#1 when using Port#2 which causes this (huge performance loss). If I change ports to using #3, #4, #5 then all starts working fine. I don't know why this occurs, it is a platform wide bug.
---------------------------
7-Series Discrete Chipset
The AMD 790FX and AMD 790GX chipset-based motherboards form the backbone of the "Dragon" platform. Get ultimate performance and platform level efficiencies for an immersive gaming experience with speed, control and total exhiliration.
The AMD 7-Series Chipsets are designed for AMD Phenom™ true quad-core processors and next-generation graphics. Performance, scalability, and personalization are coupled with an innovative and efficient design incorporating new technologies.



Features and Benefits

Phenomenal Performance
Enables Next-Generation Graphics
Superior Scalability
Ultimate Control
Exceptional Power Efficiency