Source
COMMON counterfeit brands found flooding on eBay are:



SanDisk - Cruzer series.
- Most fake SanDisk display the capacity as 'G' instead of 'GB' on the item and packaging.




Sony - Micro Vault series.
- Counterfeit Sony Micro Vault does not bundle with software such as 'Virtual Expander'.
- Most fake Sony display the capacity as 'G' instead of 'GB' on the item and packaging.
- All Sony Vaio USB Flash drives available on eBay are counterfeit as 'Vaio' refers to Sony proprietary branding reserve for Sony notebook series only.




Kingston - Data Traveler series.
- Counterfeit Kingston does not bundle with software such as 'Migo'.

Imation - Swivel & Mini.
- Counterfeit Imation does not bundle with software such as 'Imation Flash Manager'.
BenQ, Dane-Elec, Hyundai, Laser, LG, Toshiba, Transcend, TwinMOS.
No Name or Unpopular Brand.
A very high percentage of the counterfeit flash memories are using Hyperstone and iCreate memory controllers, instead of the original manufacturer's own memory controller!
How to tell if your USB drive is counterfeit and has fake oversize capacity?
The fake will deceive you by displaying the 'false/oversize' capacity when you connect it to your PC, however they will NOT be able to store the data to the stated capacity.
So you MUST perform data test by writing a BIG (1GB/2GB/4GB/8GB) file to the usb drive, then READ back the same file from the usb drive to another location on your PC to compare. The READ back process is the only proven way to uncover its 'REAL' capacity.
A genuine USB flash drive will complete data transfer of a single 1GB file anywhere from 50 to 180 seconds writing to. Usually the writing time is twice as long as the reading time.
The fake will take an excessively long time (1 to 7 hours) only 'pretending' writing but the data was not actually being written. Hence when you try to read it back, it will claim data as being CORRUPT. Many have reported that many strange files/folders eg. 00000.000 will appear and you cannot delete them.
The fake flash drives are usually shipped out from ASIA especially from China, Hong Kong, Korea or Singapore, and they are also listed on Australian, UK, USA and European's eBay.
The counterfeit model cannot be located or matched with any genuine models on the manufacturer's web site.
Counterfeit 'USB Flash Drive / Compact Flash / Secure Digital / Memory Stick' are flooding the eBay market at very low Buy-It-Now (too good to be true) price to make you think is an absolute BARGAIN.
How to avoid buying fake/counterfeit USB Flash Drives?



HIGH volume sellers do not guarantee items authenticity and in fact this tends to be the sign of counterfeit sellers with items usually set at less than half the market price in your country.




NEVER to be deceived by the high eBay feedback of the seller by not doing your homework, this is how it traps one after another. Findings are many provide positive feedback too early upon receiving an item without having the item being properly check out and tested first, hence many regret.




REMEMBER to check the seller's past selling history and especially AVOID sellers who have their bidder's ID protected or hidden.

GENUINE SanDisk, Sony and Kingston USB drives ALWAYS bundle with preloaded manufacturer software on the unit.
CHECK the model against the manufacturer's web sites to see if you can find a match. Some are easy to spot.
AVOID misleading slogans such as 'Opening special', 'New product not yet available in your country' or 'I am using one and it works very well for me'.
BEWARE of sellers that only list high-risk flash memory categories, such as 'SanDisk USB flash drives, SanDisk secure digital cards & Sony Memory Stick Pro Duo' and sellers that are using original SanDisk / Sony web download pictures to list corresponding counterfeit items as they do not represent the actual item that you will receive!
WATCH OUT for low Buy-It-Now item (value needs to be over $25 to be elligible for coverage under eBay Standard Purchase Protection Program) and where shipping fee far exceeds its item value (Circumventing eBay fee).
WATCH OUT for item disguised as eBay listings from your country but dispatched from China.
What to do if I have acquired a counterfeit item! Who is responsible?



Selling counterfeit items deceiving as genuine is considered as

FRAUD

, not merely a simple mistake. It is seller's sole responsibility.




Consumer protection laws are designed to protect all consumers, the gullible as well as the shrewd. The fact that a false statement may be obviously false to those who are trained and experienced does not change its character or take away its power to deceive others less experienced. Our consumer protection laws were enacted for the protection of the people, many who are trusting and naive about the wolves of the business world who come dressed in lambs' clothing.




Counterfeit items are NOT covered by genuine manufacturer's LIFETIME warranty.




If you have bought from high volume sellers, you should not be ALONE in the battle, kindly advise and encourage all buyers in same situation as you are to take action.
Here is a sample list of picture collection of all notorious counterfeit USB drives with fake 1GB to 8GB capacities. Hope this helps everyone to identify and avoid buying them!
-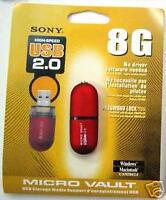 -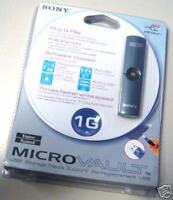 -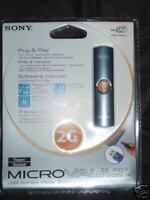 -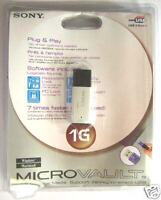 -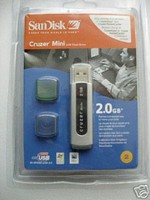 -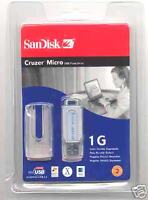 -